Here are a few recent pics of my projects.





The luverly wavy lace shawl from the other entry. It's a little bit longer than half done, about 34" or so. Four more repeats then I can do the edge lace on the ends.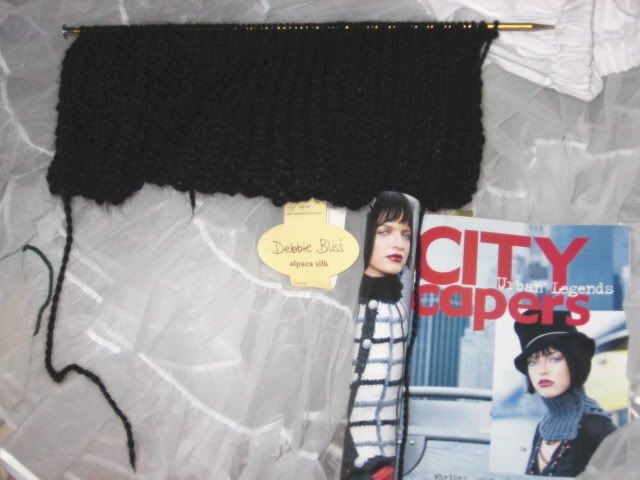 Its the fancy neck thingy from the fall Knit.1. I'm knitting it in black Alpaca Silk yarn, I have about two more rows and the crocheted edging to go. I still need buttons for it, but I suppose that can wait a month until I can go home on leave. I was thinking fake-pearl buttons since it is black instead of grey like the pic in the magazine.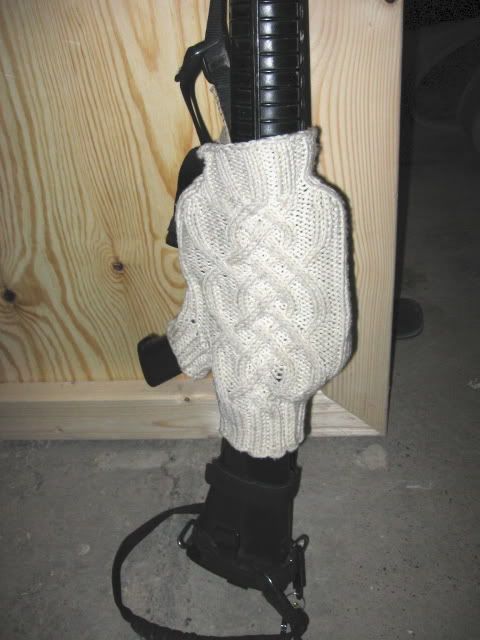 And... A Finished Object! It's an M16 sweater. I made up my own pattern and used the giant skein of off-white acrylic I brought with me, took about a week to knit. It's a little grubby in the pic because my M16 has been wearing it for a month already. I need to knit a second one (maybe black or blue or stripes even) so I can send this one in to be washed.




I decided to get lots of use out of the little fake tree I bought back in October. It's now an "All Holiday Tree". In this pic its decorated for February holidays: Chinese New Year, Groundhog's day, and Valentine's Day. The stars are knit from a pattern somewhere on this blog: http://knittingincolor.blogspot.com/



The loverly shoes and petticoat I ordered arrived, so now I can get my dress made. Can you believe they have THREE tailor shops here?!? They try to keep up the quality of life for the troops out here. Besides the Post Exchange (official military store) they have small businesses run by local or Turkish people that sell all kinds of stuff. Even with all the stuff avaliable out here (bootleg DVDs) there are still things they DON'T have. Like knitting supplies and other hobby stuff. A group of us play Dungeons and Dragons out here and we have to order online any game supplies we didn't bring with us. Maybe next time I'll post a couple pics of us playing.