Here are a few things I made since I've been gone: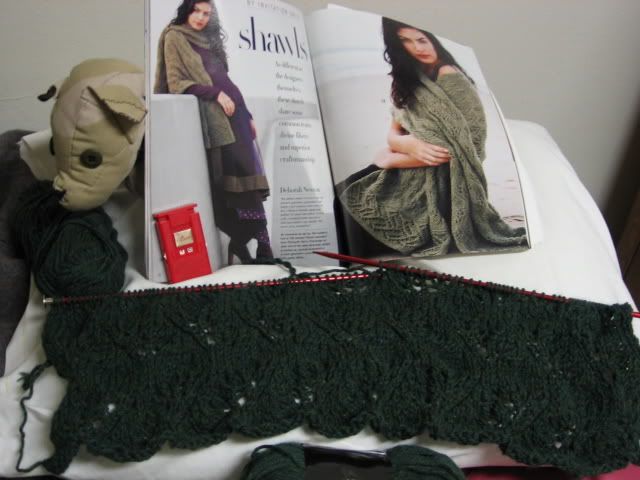 This shawl is now about 32" long. The photo was from back in September I think. I just need to work on it more. Pattern is from the winter issue of Vouge Knitting and the yarn is wool-ease in heathered foresgt green.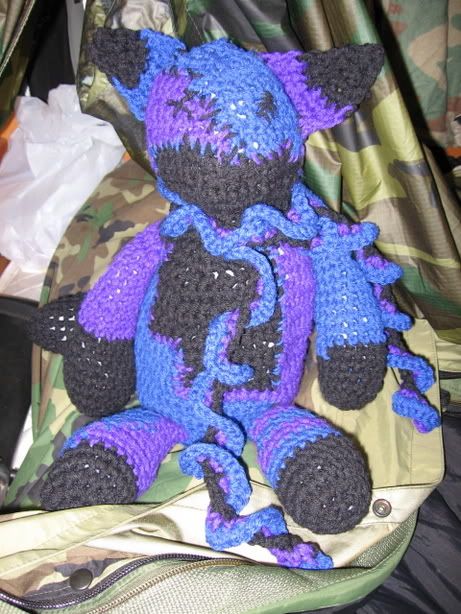 This toy goth kitty-fox was a made up pattern based on a patchwork doll I saw in a Hottopic store. The yarn is acrylic, possibly red-heart.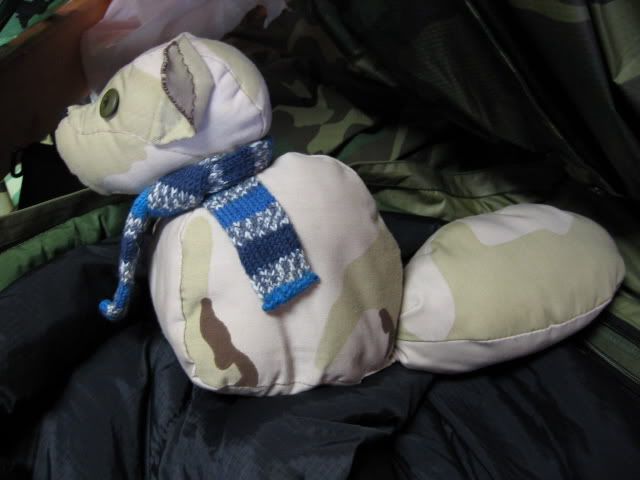 I sewed this toy fox with fabric from W*ll*m*rt. The cute little scarf was knit from left over lion-brand sock yarn.

More to come later.